reviews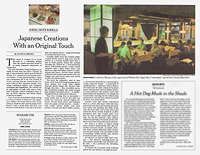 "...he (the chef and owner, Doug Chi Nguyen) has created a kind of New Japanese cuisine, combining traditional recipes with European techniques and ingredients. The results can be spectacular in sushi rolls and in Omakase Creations (which translates more or less as chef's choices) and Small Plates, (some not so small).."
Patricia Brooks
New York Times
January, 2007
Read complete review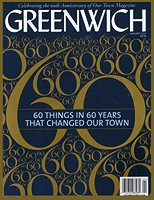 "Wasabi Chi is a happy place with dishes that are culinary-eclectic, an attentive wait staff and funky music. Saturday nights, the place just boogies out of its kimono."
Rosemarie T. Anner
Greenwich Magazine
January, 2007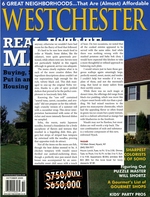 "Start with classic sushi made with skill from sweet, clean- tasting fish, but don't miss the more contemporary dishes, which offer evidence of creativity and a sense of balance in the kitchen and behind the sushi bar..."
Marge Perry
Westchester Magazine
Oct. 2005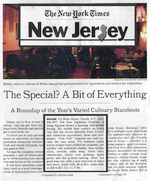 "...he (Chef Nguyen) cooks in a idiom that might be called New Japanese, one that centers on fresh raw fish but draws liberally from the vast French and American lending libraries of ingredients, ideas and techniques..."
David Corcoran
New York Times
Nov. 7, 2004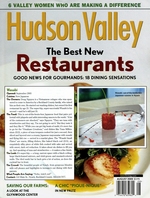 "..it's (Wasabi in Nyack) super-hip-- a long, narrow space with a black ceiling, large black-framed mirrors and vivid green and mustard colored walls. The tiled sushi bar in back gets a lot of action as does the cocktail bar in front... Nobu, watch out."
The Best New Restaurants
Hudson Valley Magazine
August., 2005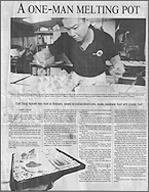 "While so many other chefs try to incorporate Asian influences into their classical cooking, Nguyen is exactly the opposite -- bringing French, Italian, even Mexican influences into his."
Elizabeth Johnson
The Journal News
September, 2005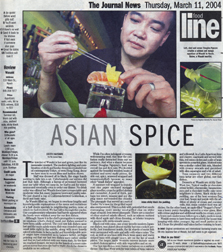 "Owner Douglas Nguyen's food was overall fun and first rate. We decided against the beautiful wooden boats of sashimi and novel sushi pieces (inside out, spicy, seaweed wrapped and tempura-stuffed) because so many other small dishes appealed"
Judith Hausman
Journal News
March, 2004